Providing inclusive play opportunities for people of all ages and abilities is critical for promoting play, healthy physical activity, and learning. Our unique inclusive play program not only creates outdoor environments that implement the 7 Principles of Inclusive Playground Design, it takes inclusive play to the next level by providing outdoor programming to ensure meaningful play for children of all abilities.
1 – Be Fair
The play environment is equitable and usable by children of all abilities.
---
2 – Be Included
The playground supports multi-generational and inclusive play in social and physical activities.
---
3 – Be Smart
The play environment is easy to understand, allowing individuals to be successful and gain confidence through play.
---
4 – Be Independent
The play environment allows children to effectively explore and participate in play at their own level.
---
5 – Be Safe
The play environment addresses current safety standards while providing developmental opportunities needed for exploration and challenge.
---
6 – Be Active
The playground supports various degrees of physical and social participation in play while minimizing unnecessary fatigue.
---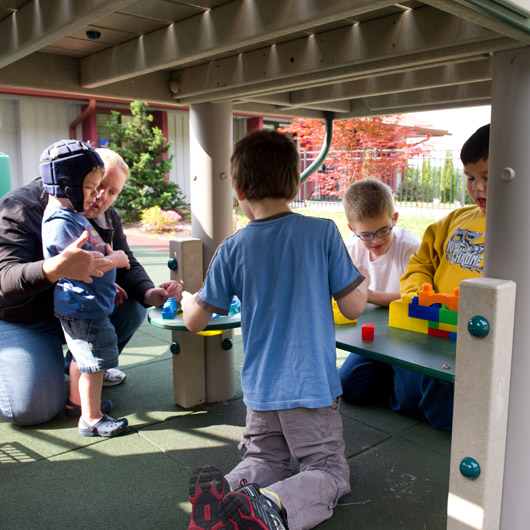 7 – Be Comfortable
The play environment is usable by individuals with diverse body size, posture, mobility, motor control and sensory sensitivities.